Thermobox Insulated Transport Box Blog
Piping Tip Stainless Steel Round Hole Piping Tip
length 5,0 cm
Item No.

Diameter(mm)

Units/pack

30001.62201

2,0

25

30001.62211

3,0

25

30001.62221

4,0

25

30001.62231

5,0

25

30001.62241

6,0

25

30001.62251

7,0

25

30001.62261

8,0

25

30001.62271

9,0

25

30001.62281

10,0

25

30001.62291

11,0

25

30001.62301

12,0

25

30001.62311

13,0

25

30001.62321

14,0

25

30001.62331

15,0

25

30001.62341

16,0

25

30001.62351

17,0

25

30001.62361

18,0

25

30001.62371

20,0

25

30001.62381

22,0

25

30001.62391

24,0

25

30001.62835

Set of 6 pieces, packed in a polybag
(Dia. 4, 6, 8, 10, 13, 15 mm)

1
Meals on Wheels in Wales
Meals on wheels recipients in Ceredigion are to have a choice of frozen or fresh meals delivered in Thermo boxes
After a meeting of councillors Keith Evans said "choice is the most important thing"
Over 500 mainly elderly people benefit from the service and a pilot scheme had taken place. Before the deal was agreed Plaid Cynru councillors had opposed the scheme but Help the Aged said that it was a good idea of more people benefitted
Ceredigion Council, the providers of 100,000 meals per year said the current scheme was too expensive and that there were problems finding sufficient volunteers
The decision was described as "unacceptable" by some recipients who stated that they preferred freshly cooked food to frozen meals.
Penri James, a Plaid Cymru councillor, urged his colleagues to continue providing fresh food and stated that the frozen meals would not "cater for the needs" of the vulnerable and elderly.
Disposable Piping Bags - Coarse Exterior Smooth Interior
PE, hygienic, transparent, coarse
exterior, smooth interior, closed
tip, can be used with or without
piping tip, units/pack: 100 pieces
Disposable Piping Bags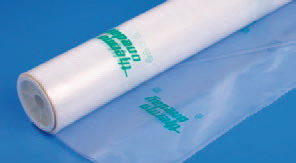 50002.47300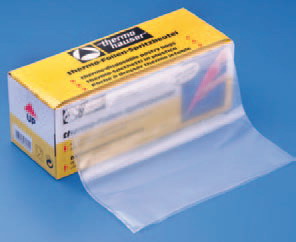 50003.47277
| | | | | |
| --- | --- | --- | --- | --- |
| Item No. | Length cm | Thickness | Material | Packaging |
| 50003.47267 | 30,0 | 75 | LDPE | Karton / box |
| 50003.47277 | 46,0 | 75 | LDPE | Karton / box |
| 50003.47287 | 53,0 | 75 | LDPE | Karton / box |
| | | | | |
| 50002.47300 | 55,0 | 120 | PE | Rolle / roll |
| 50002.47400 | 55,0 | 70 | PE | Rolle / roll |
| 50002.47320 | 50,0 | 70 | PE | Pack / pack |
| 50002.47330 | 46,0 | 70 | PE | Pack / pack |
| 50002.47340 | 40,0 | 70 | PE | Pack / pack |
| 50002.47370 | 30,0 | 70 | LDPE | Pack / pack |
| 83000.03612 | 30,0 | 90 | LDPE | Karton / box |
| 83000.03613 | 35,0 | 90 | LDPE | Karton / box |
| 83000.03614 | 40,0 | 90 | LDPE | Karton / box |
| 83000.03615 | 45,0 | 90 | LDPE | Karton / box |
| 83000.03616 | 50,0 | 90 | LDPE | Karton / box |
| 83000.03617 | 55,0 | 90 | LDPE | Karton / box |
| 83000.03618 | 60,0 | 90 | LDPE | Karton / box |
| | | | | |
Thermo hauser 's standard product,
often used as promotional item
Standard Piping Bags
| | | |
| --- | --- | --- |
| Item No. | Size | length cm |
| 20002.14000 | 0 | 25,0 |
| 20002.14010 | 1 | 28,0 |
| 20002.14020 | 2 | 34,0 |
| 20002.14030 | 3 | 40,0 |
| 20002.14040 | 4 | 46,0 |
| 20002.14050 | 5 | 50,0 |
| 20002.14060 | 6 | 55,0 |
| 20002.14070 | 7 | 60,0 |
| 20002.14080 | 8 | 65,0 |
| 20002.14090 | 9 | 70,0 |
| 20002.14100 | 10 | 75,0 |
cotton fabric
■ multiple plastic coatings
■ with reinforced tip for size 3 to 10
■ with seam and hanger
Export Piping Bags
Thermo hauser 's well-established
heavy duty quality
| | | |
| --- | --- | --- |
| Item No. | Size | length cm |
| 20002.13000 | 0 | 25,0 |
| 20002.13010 | 1 | 28,0 |
| 20002.13020 | 2 | 34,0 |
| 20002.13030 | 3 | 40,0 |
| 20002.13040 | 4 | 46,0 |
| 20002.13050 | 5 | 50,0 |
| 20002.13060 | 6 | 55,0 |
| 20002.13070 | 7 | 60,0 |
| 20002.13080 | 8 | 65,0 |
| 20002.13090 | 9 | 70,0 |
| 20002.13100 | 10 | 75,0 |
<< Start
< Prev
1
2
3
4
5
6
7
8
9
10
Next >
End >>
Results 37 - 45 of 227